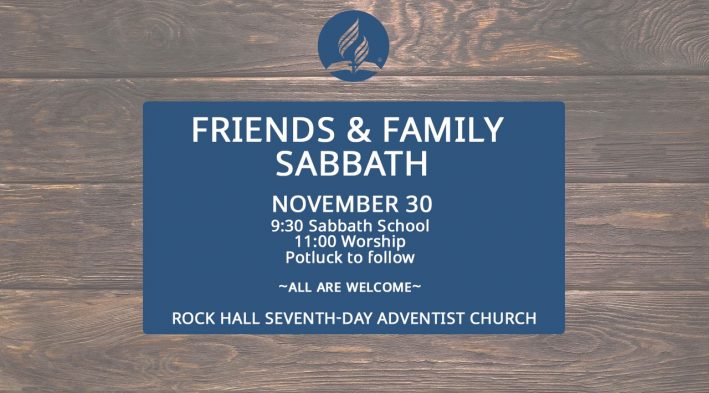 You are cordially invited to join us for our Friends and Family Sabbath.
We will celebrate our friendship with you in worship and feast together over scrumptious homemade cooking.
Please come and make our day complete.  Looking forward to seeing you!
November 30, 2019
Sabbath School: 9:30 a.m.
Worship: 11:00 a.m.
Followed by a Fellowship potluck lunch.